I am an old Danish architect, born June 8, 1923 in Odense, who has traveled in many countries in connection also with my work, as for instance 12 countries in Africa, 33 states in the USA, the Middle East, Brazil, India, Iran, Nepal, Thailand, Russia, the Faeroes, and the former Danish West Indies. I got married in 1945 to Inge Margrethe Nielsen, and we have three children, five grand children, and pt. seven great-grand children.
Education
I got trained in building practices and qualified from the Odense Institute of Technology as a building construction designer in 1944, and continued in 1945 my studies at the Royal Academy of Art, School of Architecture, in Copenhagen, following the lectures of Professors Kay Fisker, Mogens Koch, Steen Eiler Rasmussen, and Palle Suenson, receiving my degree in 1949. As a preparatory effort to be an architect I measured the Church of Our Lady in Odense, which got included in the massive work 'Denmark's Churches'.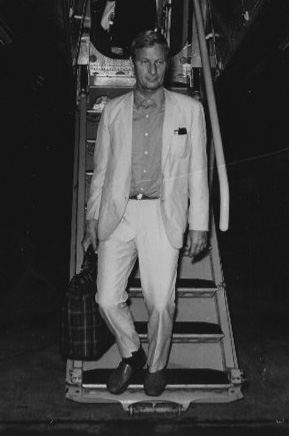 Projects in Kenya
From 1949 I worked for the British architectural firm Jackson & Hill in Nairobi on the following jobs:
Trypanosomiasis center in Mwanza

Hospital in Nakuru

Sadler House in Nairobi

Industrial jobs in Nairobi, Mombasa, and Dar-Es-Salaam.
Projects in Iran
1955-1961 I worked for the consulting firm Kampmann Kierulff & Saxild A/S as the architect for these assignments:
Headquarters for the harbor administration in Khorramshahr and Bandar Shahpour

A project for a 300-bed hospital in Teheran for the National Bank of Iran, which has been erected since

A new little town Sar Bandar, designed as a relief township for the harbor town Bandar Shahpour (now Bandar Khomeini)

, and comprising the following:
A town plan with power plant, water works, train station, bazaar, school, mosque, sports area, road- and supply systems, and housing for the resettlement of the more than 4000 people moved from the harbor area to the new township situated one mile inland.
Projects in Denmark
In 1962 I established my own firm in Copenhagen, where the first assignments were student dormitories for the Polyteknisk Kollegiebyggeselskab, namely:
The Paul Bergsøe Kollegium in Søllerød, with 416 rooms, janitor's residence, and community building

The Trørød Kollegium at Gøngehusvej, with 96 row houses for married couples, plus day nursery and community building

The Viggo Jarls Kollegium in Virum, with ateliers and rooms for painters and sculptors, and a janitor's residence

The Lundtofte Kollegium, a preliminary project with 170 single- and 211 double rooms, day nursery, and community building

 
For SAS pilots:
Vacation center at Lemvig with 156 apartments, restaurant, and swimming hall, together with architects Axel Nielsen and Gunnar Bertelsen
For the Copenhagen and the Storstrøms County Councils, assignments over 22 years:
Restructuring and modernization of the Gentofte and Nykøbing Falster hospitals incl

operating theaters and special rooms like delivery, cleaning, etc.

2 lecture halls and medical library

Day hospital in the former living wing at Gentofte

Nursing homes for the chronically ill at Rødovre, Gentofte, and Tåstrup

Consultation center in Rødovre

Pilot project for the Herlev Hospital at Gentofte
For Dansk Metal:
Conference center in Jørlunde with lecture and swimming halls, together with architects Axel Nielsen and Gunnar Bertelsen

Renovation of and addition to the Lyngsiehus
For the Building Trades:
The Headquarters on the corner of Mimersgade / Rådmandsgade
For the Minnesota Mining and Manufacturing Company:
The Headquarters in Herstedøster, extended twice
For the Bergsøe Industries:
Renovation of and addition to the Skarridsøe mansion

Canteen building at Glostrup
For Mr. Peter Fischer-Hansen:
Residence at no 30 Krathusvej, Charlottenlund

Conversion of three old warehouses, worthy of preservation, into modern offices.
Papers
In 1976 I got invited by The American Studies Association to write a paper and give a lecture at the Smithsonian Institution in Washington D.C. in the United States Bicentennisl Year on the topic:
Interrelations of US – Scandinavian Architecture 1876 – 1976
6 Chronicles in the Flensborg Avis:
Letter from the Duchies I – II, 1984
From the other Border land I – II, 1984
From Halland to Holsten I – II, 1986
In the work 'Denmark's Churches':
Measuring the Church of Our Lady, in Odense.
Publications
'Polyteknikeren' 1965 – The Paul Bergsøe kollegium
'Arkitektur' 1976 –  The Viggo Jarls kollegium
'L'Architettura' 1977 – The Viggo Jarls kollegium
'Arkitektur' 1982 – The Conference center
'Zeitschrift für Architektur' 1982 – The Conference center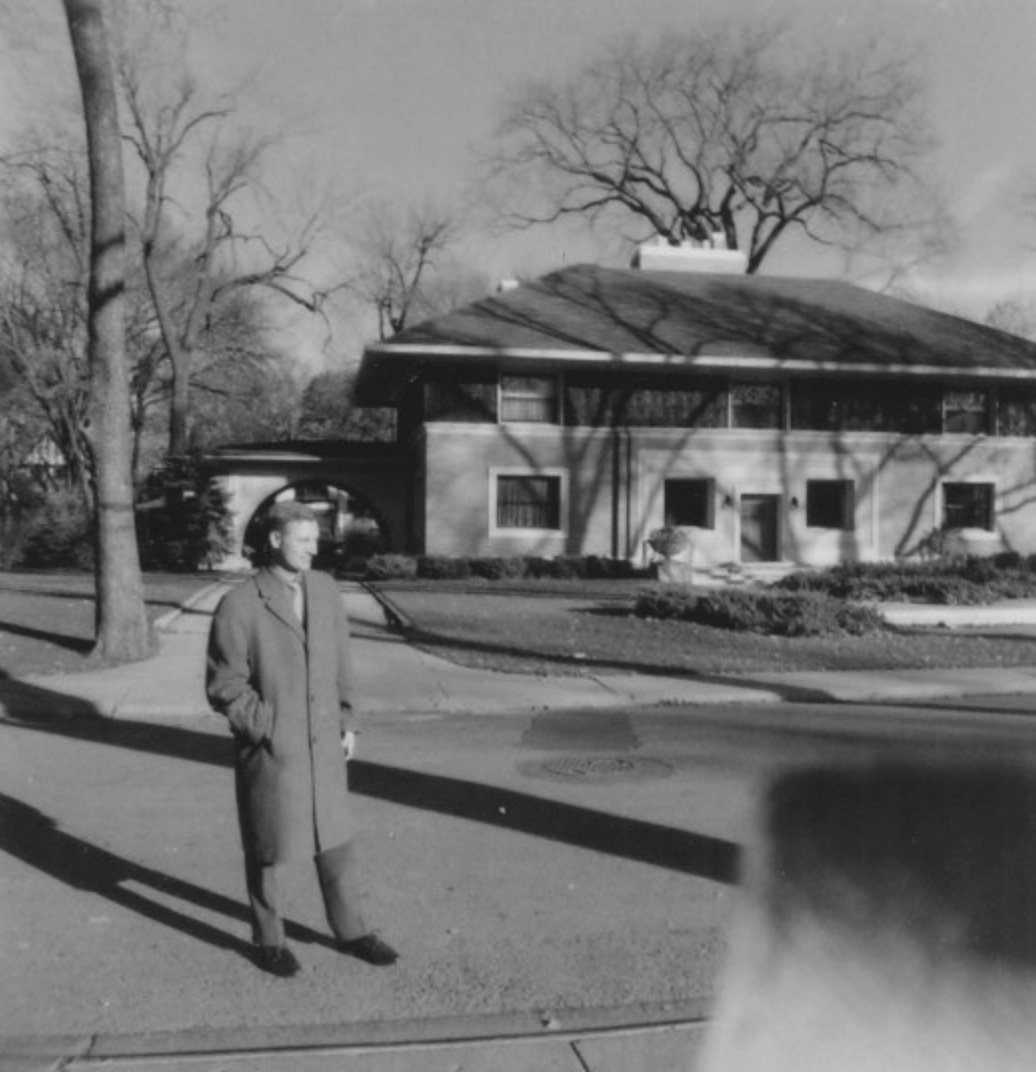 From a Frank Lloyd Wright house in Chicago